Weiss Resigns from Chatsworth Neighborhood Council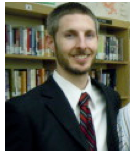 CHATSWORTH PATCH - Justin Weiss resigned Wednesday from the board of the Chatsworth Neighborhood Council.
Weiss, who joined the board following a special election in October 2010, cited time constraints as his reason for resigning. He has been a community organizer at California State University, Northridge. Now he is a Ph.D. candidate in clinical psychology and has a growing family.
Board President Andre van der Valk said that at the December meeting at Lawrence Middle School the board would discuss scheduling a special election to replace Weiss.
-cw
CityWatch
Vol 10 Issue 90
Pub: Nov 9, 2012